This is where all the hot girls get together for one reason: Teasing and restraining weak boys JUST LIKE YOU.

(3/25/20) Mandy Marx and Lucid Lavender are available for customs! For inspiration see MM's training series and The Edging Sanctum Series, and LL's Eamque Silentii, Cat Woman's Goon Powder, and especially A Boutique Foot Training. We are excited to hear ideas from you and collaborate!
(3/25/20) Sessions are on hold due to COVID-19 concerns. We hope to be back up and running soon. Good luck to everyone!
Our updates: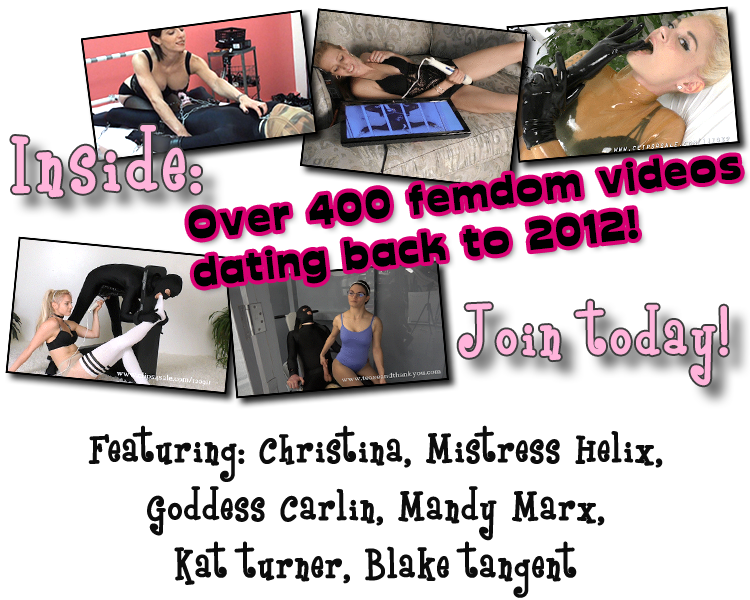 We have updates, and adding more every week!