Q: What do I get?
A: Members area includes access to all videos. No hidden additional charges whatsoever.
Q: How much does membership cost?
A: US$28.95 a month. Cancel any time, and your password is valid through the month.
Q: HOW DO I CANCEL?
A: There is a cancel option on the join page. No hassles, takes less than a minute. Contact christina@teaseandthankyou.com with any issue.
Q: How much video?
A: A new video scene is added every week. An average scene includes at least 10 minutes of video. There is a 3GB/daily download limit (about 10 videos per day); most people don't even notice. My videos inspire a lot of membership loyalty--if you really like pantyhose or bondage or orgasm control, you will be very glad you came in.
Q: Why aren't there any photos?
A: Since all the footage comes from real, live femdom sessions, with paying clients, we prefer to avoid shooting photos. It's an intimate moment, and although leaving a video camera on to capture that moment can be sexy, the flash of a photo being taken can kind of kill the mood, if you know what I mean..
Q: Wait, who are you?
A: I'm Christina, duh. i used to be a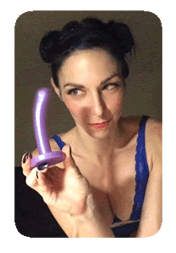 journalist but now i'm the world's first consulting detective. solve crimes, get the bad guy, save the day. ....no, wait, that's someone else. i'm a irrepressible flirt, a restraint specialist, and Long Island JAP. i wish people would stop capitalizing personal pronouns referring to me.
My four pythons are named Ladybird, Benedick, Estella and Banana.
Q: There's lots of femdom out there. Why join here?
A: All the scenes on TeaseAndThankYou.com come from real bondage sessions with male clients. Some of them have a fetish for inescapable restraints; some are obsessed with pantyhose; CBT; tease and denial... to name a few. I do my best to make every client's fantasy come true, and sometimes, we're lucky enough to catch those moments on camera. Nothing is staged or acted, just me and my girlfriends, creating a truly fulfilling fetish experience for the client and you, the viewer. I like to think that's special.
Q: Where do I sign up to be a male model?
A: Currently, our male models are paying femdom clients of Christina's Restraint Service, who enjoy being on camera. All male "models" are anonymous. So, if you want to appear on Tease and Thank You, start there. :)